Passionate about floors since 1949
Our flooring is manufactured in Småland, Sweden and is designed to stand up to the Nordic climate and lifestyle. All of our flooring is based on natural, carefully selected raw materials.
The floors are crafted by experienced professionals who have a deep understanding of our raw materials (genuine wood) and our end product (quality flooring). This guarantees that when you choose Golvabia, you will get a quality wood floor that you can enjoy for years to come.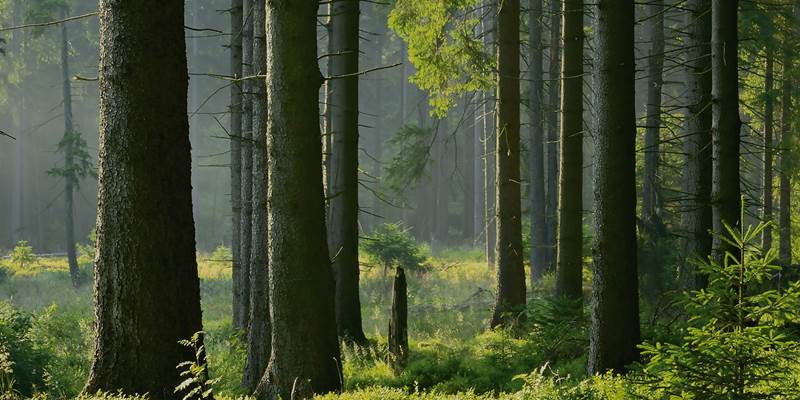 Patterns & Surface
Our Lightwood and Maxwood are manufactured with genuine wood. This allows the natural colour and beautiful lustre of the wood to come through. Only genuine wood can create the natural variations that make each floorboard unique. Our wood flooring is available in four different types of patterns. We also divide our wood flooring into the grades Nature, which creates a calming pattern, and Unique, which is more lively with rustic knots and a more varied expression.
All of Golvabia's wood flooring has a surface that provides the floor with a long lifespan and makes it easy to maintain. Our varnish is applied in a minimum of six layers, which creates a very strong protective barrier.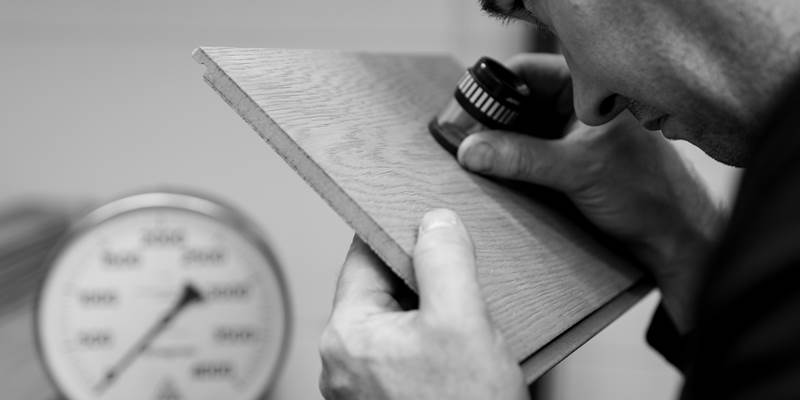 Lightwood
Genuine wood flooring with the beauty and comfort of nature. With a thickness of only 7.5 mm and mo-dern click technology, the floor can be installed quickly and easily without having to adjust the thresholds, mouldings and door skirting. Ideal for homes where modern design is key.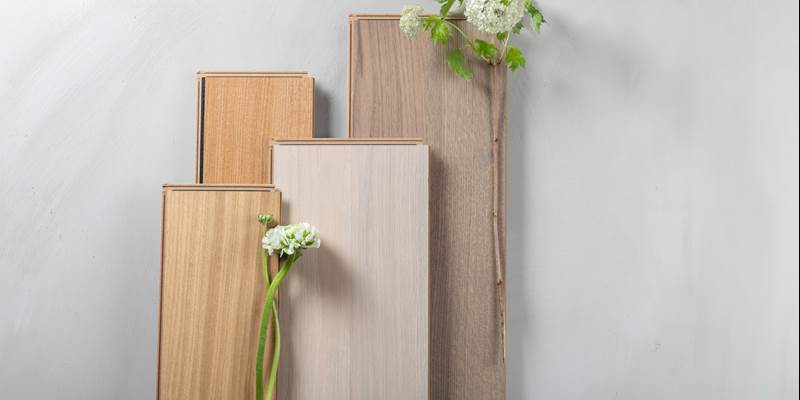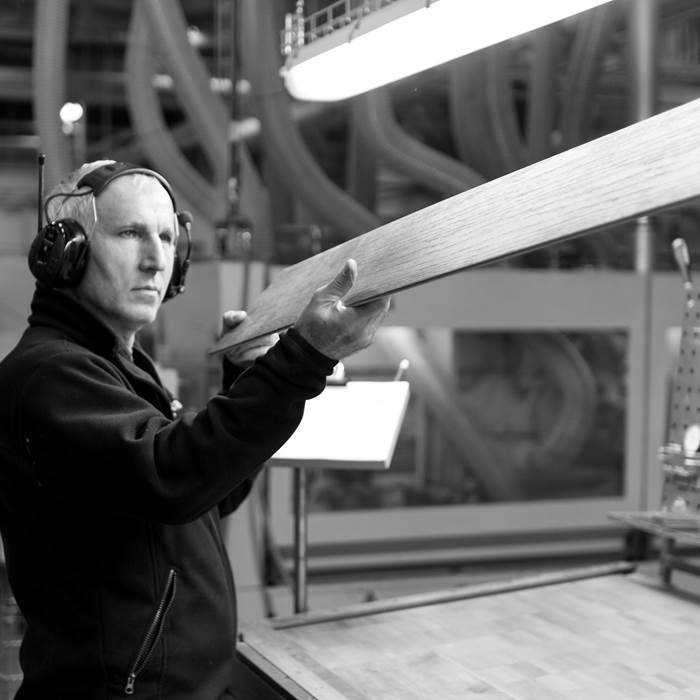 Thoughts from our production
Maxwood
Our exclusive wood flooring, with formats, patterns and a surface that reinforces the feel of a natural wood floor. This beautiful flooring has a cork backing that offers added comfort. We apply eight layers of varnish, making Maxwood the perfect choice for an area that sees a little more wear and tear. Our Maxwood products have the Nordic Swan Ecolabel.