Surface
All of Golvabia's wood flooring has a surface that provides the floor with a long lifespan and makes it easy to maintain. Our UV acrylic finish is applied in a minimum of six layers, which creates a very strong protective barrier. The UV acrylic finish is also reinforced to increase resistance to micro-scratches, allowing the floor's surface to retain its lustre for years to come.
Brushed surface
Our flooring offers a brushed surface that provides texture and shows off the natural wood grain, which lends a beautiful, rustic character.
Topguard UV acrylic finish
Our natural matte finish is reminiscent of a natural or oiled wood surface. This surface allows the unique, natural character of the wood variety to shine through. This surface creates a floor that is durable and easy to maintain.
Colors
Oak and ash are well suited to staining in white or another desired shade. During the staining process, we add pigment to the first coat of lacquer, which we gently brush into the wood to create a floor with a beautiful stained texture without sacrificing the floor's natural wood feel. We then continue to apply varnish as we do for other floors.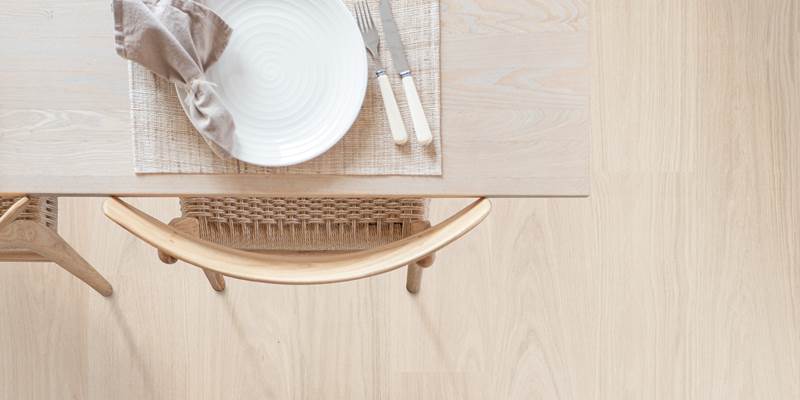 Pattern
Our wood floors are avaliable in four different patterns. 
PLANK/LODGE: A single strip, which shows off the natural beauty
of a wood floor. The floor is provided with a micro-bevel on the long side, which further enhances the appearance of the plank floor
2-STRIP: A popular parquet pattern. Slightly larger strips provide an elegant look; especially attractive in larger room
3-STRIP: A classic parquet pattern. The pattern was originally favoured since, by using smaller pieces for the floor, you could use more of the tree and save the larger boards for furniture making. With 3-strip flooring, you get more material and a lively floor
SHIP DECK: A single strip floor with a black edge strip that gives
the floor a feel of a ship's deck that has been sealed between each deck board to prevent water from running through. Our ship deck flooring is fitted with an integrated edge strip, so it requires no extra work during installation.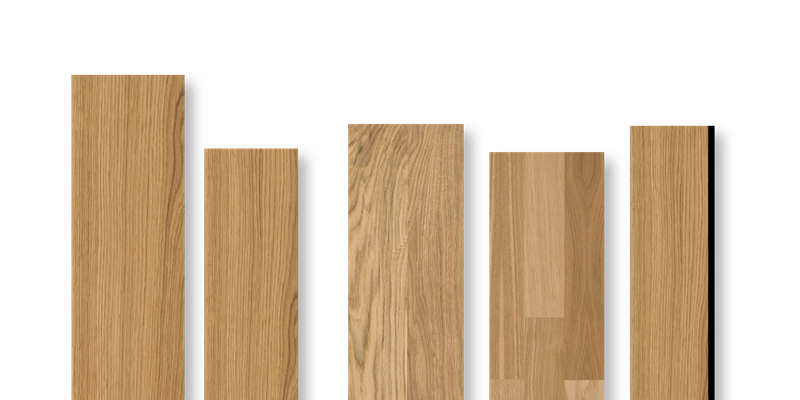 Grading
UNIQUE
A lively, natural grade. Plenty of knots; if necessary, the knots are filled. Genuine wood flooring
NATURE
A calming, natural grade. Harmonious colouration. Occasional
sound knots that lend a natural appearance. No filler.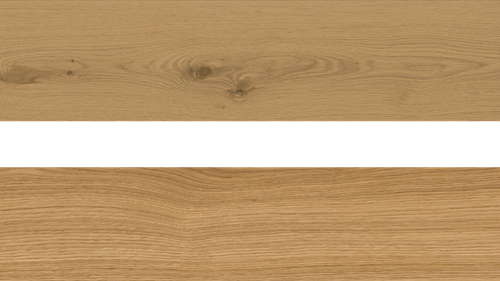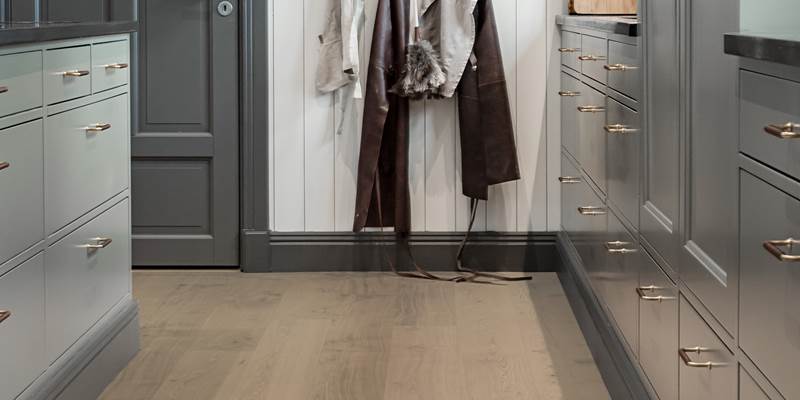 Floor with comfort
The value of a floor is about more than its appearance and durability. It is also about comfort and warmth, which is why we offer our flooring with a cork backing.